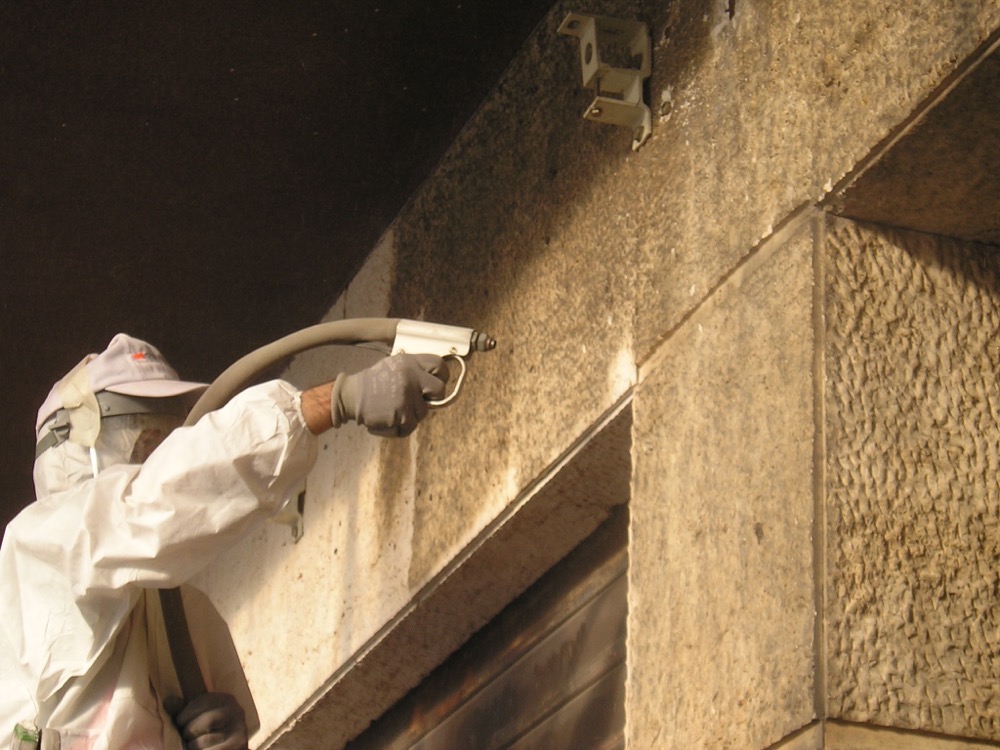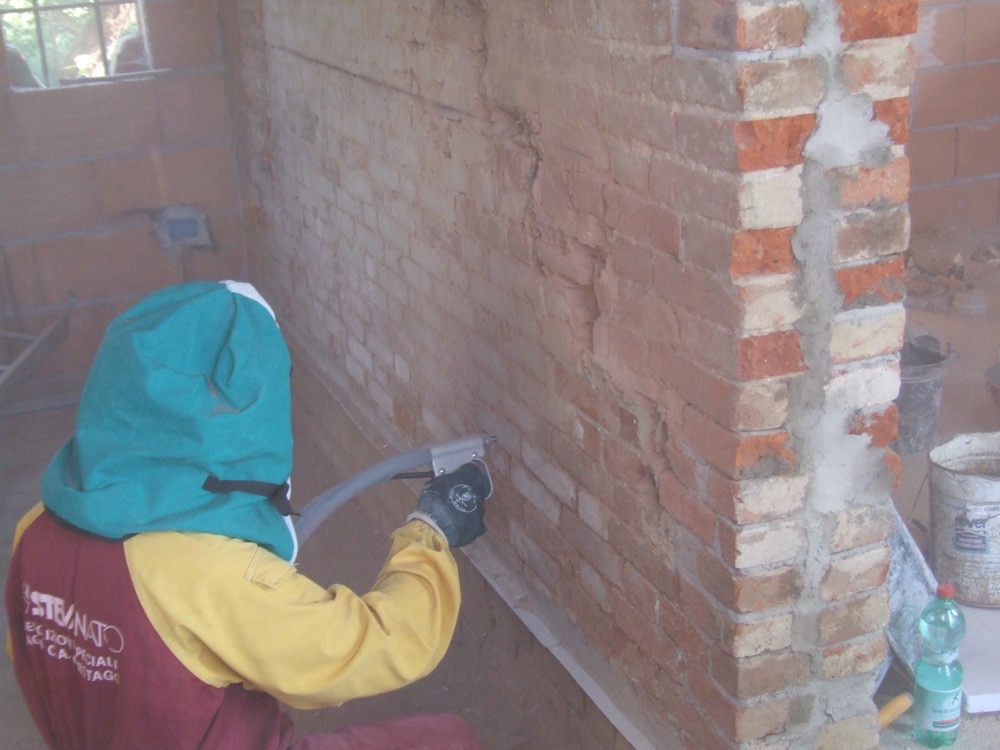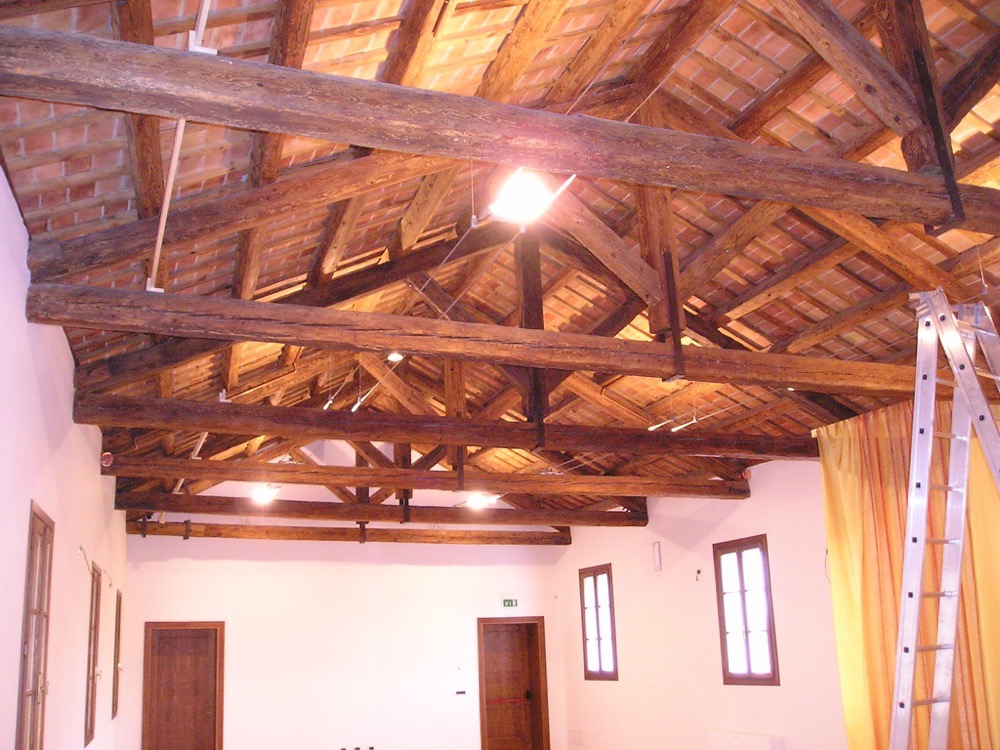 Stevanato cleans wooden, brick, marble and metal surfaces, using ecological sandblasting or micro-sandblasting, with the subsequent application of surface treatments such as woodworm treatments.
Sandblasting is the mechanical process through which the most superficial part of a material is eroded by abrasion due to a jet of sand and air.
This is an intermediate procedure, not to be considered definitive: after the sandblasting, in fact, the material is totally uncovered and in its primary state, rough according to the grit used and the jet pressure. Only after this process, the material is adequately prepared for subsequent painting.
Before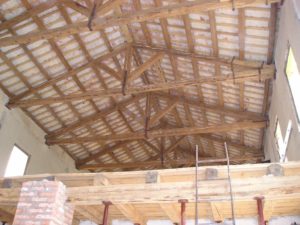 After